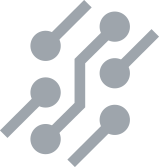 Technology Partners
Our goal is to help you reach your KPIs by constructing a full AdTech and or MarTech strategy that is cost effective, dynamic, and in-house. We provide and design the most suitable technology solutions to accomplish business objectives and advertising demands.
Through our integrated services, we offer our clients fully-functioning and autonomous media and advertising tech systems to target and reach high-quality audiences.

Boost your App growth through quality client acquisition based on business KPIs.

Space acts as a DSP for apps - it helps map, manage and target users to your app according to your business goals and KPIs. Space tracks progress and developments in real-time, so you are always on the ball.
Let's talk about how we can help you.